hi you,
curious about the future? you are in right place
Let's collectively reimagine and actively shape our present world.
about storytelling
humans tell and act in stories; all their lives
if we dare taking a closer look
we even tell stories about ourselves
to give and make sense
a lifetime long
about Lena
innovation, sustainability, Copenhagen, start-up scene
experience in corporate world from music, fashion to food
community creator, self-organized projects out of curiousity
grown up in the business world with ppt, excel and a balance sheet
flourished in the world of futures, the weirdness, openness and unlimitedness
a storyteller, especially excited about magic creatures
[but then who isn't a story(fiction)teller…]
Join an upcoming session
27. May 2021
Introduction to spaces°°futures – Dream before Dinner
Space to imagine ° In collaboration with Kaospilot+ this session is an Introduction class to play with the toolbox spaces°°futures. This interactive session will take us to a space to activate and inspire our imagination and explore the topic of human gathering in the year 2050.
20. May 2021
Innovation behind the curtain
Space to rethink ° Organized with my dear master's alumni network from Copenhagen Business School, this interactive 2-hour session will open a space to rethink the practice of innovation collectively. How might the innovation sphere unfold in the year 2100? Where will innovators move next? Climb, fall or disappear?
09. May 2021
Bildung in 2100
Space to imagine ° join a 60-minutes journey into the diversity of futures to collectively imagine how Bildung might unfold in the year 2100. Embedded in this year's European Bildung Conference, this session will allow you to explore future signals, desirable futures, and dominant narratives of Bildung.
Much have I played, explored, and created over the past years; from Germany, Denmark and Kenya to the global digital world. Follow me into my diverse past doings and explore the many small diamonds that did not make it to the front page. I hope you find enjoyment and inspiration and allow yourself to get a bit lost between the lines.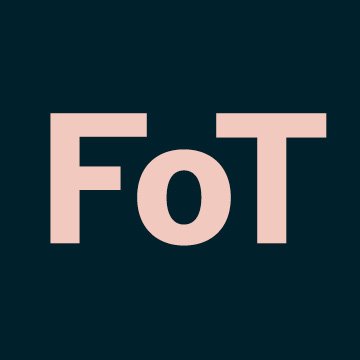 facilitation
in a co-creative, flexible and meaningful manner, teams are guided through their unique journeys – always with a pinch of future
In my role as facilitator I'm guiding businesses and teams through their unique journeys – always with a pinch of future
in the design and conceptionalization as well as in the realization of processes, I put special value to work in a co-creative, flexible and customized manner.
processes can last from 1 hour to several days
speculation
speculative presents aim to pose provocative questions – what if everything would be different?
by being confronted with an alternative reality and fully immerse into it, we can reframe ourselves, our structures and meanings
as a result we make space for the new to emerge
imagination
practicing the openess of futures can ease the confrontation with uncertainty and chaos – a capacity that uses our imagination to uncover assumptions and rethink the present
As co-founder of the network-organisation ZUKÜNFTE, I'm supporting small and big organisations in the application of Futures Literacy. Since two years, we design and facilitate workshops as well as smaller coaching and training modules.
°° what we call future °°
I'm a

process designer

and facilitator for collaborative endeavors
that strive toward

the

new

, the

unkown

, the

visionary
broadly, my work circles around the

mysterious

thing we call the future

something that strangely never exists; solely in our imagination
still, the future can

serve as a tool

for so many purposes
are you

brave enough to lean in?

bring the future to your endeavor!